POWER OF LOVE
"Singer Lynne Fiddmont possesses an uncanny and unfailing touch when it comes to tapping into the past for songs that speak to the present. Her rendition of Lou Rawls' `70s gem "Groovy People" affirms the timeless importance of knowing who your real friends are and bundling yourself in their abundance of love." – A. Scott Galloway
Vessels of love come no bolder, brighter or more beautiful than multifaceted singer / songwriter / arranger / producer Lynne Fiddmont. All that pours forth from her essence is compassion and creativity of purest purposed beauty. Over a career that has seen her glide gracefully from sharing her vocal gifts at the service of world class artists such as Stevie Wonder, Natalie Cole, Bill Withers, Phil Collins, Barbara Streisand and Joe Zawinul to recording her own lovingly crafted projects Flow and Lady: A Tribute to Billie Holiday, Lynne generously ladles on the love, the laughter and the longitude in an artistic situation.
Her fourth and upcoming album, Power of Love, speaks to the many hues and dimensions of matters of the heart be it the brotherhood/sisterhood of global human existence or the slippery sensual space between lovers that shuts the world out like the most delicious of kisses. Read full bio here ›
GROOVY PEOPLE AVAILABLE NOW!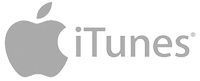 "The way you live and the way you accept others' way of living – with love in your heart – that's what I'm calling 'groovy',"
I'm recording a new album 'Power of Love'
Your pledge helps me finish the album and keeps you in the loop of  the 'Power of Love' progress.
I'm so happy to tell you about my new album, "Power of Love".  A throw back to when music was a groove and love was king. I'm in the middle of the recording process and I'm delighted to announce that I've partnered with PledgeMusic to offer a Pre-Order of the album. This is some of what I think is my best music yet.
Pledge and be a part of 'Power of Love', you'll be the first to receive the download, gain access to exclusive signed items, behind the scenes extras and regular updates from the studio that I think you'll enjoy. You can help by sharing this message with all of your friends/family and fellow music lovers in order to make Power of Love so huge we just inject the world with a big dose of Love.
I always appreciate your love and support. Keep love first. Check it out! pledgemusic.com/projects/lynnefiddmont
Lynne